News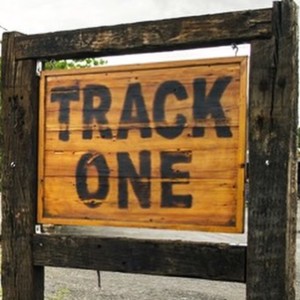 Divided Sky Entertainment has relocated its headquarters to the historic Track One building, located in Nashville's industrial Wedgewood-Houston neighborhood.  Constructed in 1924 by the Nashville Decatur Railroad, Track One originally served as a "feed & seed" warehouse to regional farming communities.  Today, it is an integral part of the revitalized "WeHo" neighborhood chock-full of music/artist studios and collaborative spaces, including the creative hub of nearby Houston Station, and longtime landmark, United Record Pressing.
The tenants of Track One are artisans and entrepreneurs, and include the art galleries of CG2 & Seed Space, Freshie & Zero (jewelry), Hip Hues (screen printing & embroidery), Scissor Sisters Salon, Bone Feather (leather goods), Last Wave Music Group, Dan's Gourmet Mac & Cheese, Gio Tile, Clawson's Pub & Deli, and many more!  Track One also offers two flexible multi-use event spaces (one of which houses Porter Flea), ranging in size from 5,000 square feet to 14,000 square feet.
Coinciding with "Art Night" in Nashville, WeHo opens its doors on the first Saturday of every month (6:00 p.m.) for a free neighborhood art and music walk.  Visit http://www.am-wh.com/  for more information, including a detailed map of the crawl (and contributing artists and sponsors).
Divided Sky is thrilled to be part of the creative community and vibrant "scene" that makes up Wedgewood-Houston, and we are especially proud to call Track One home.  Here are some photos of our new digs (click to enlarge)…
Written on 04/02/15